Seven Step Process
There are of course many small parts to the building process, but if you're building for the first time, here are the 7 main steps - from choosing your plans right through to holding the keys in your hand.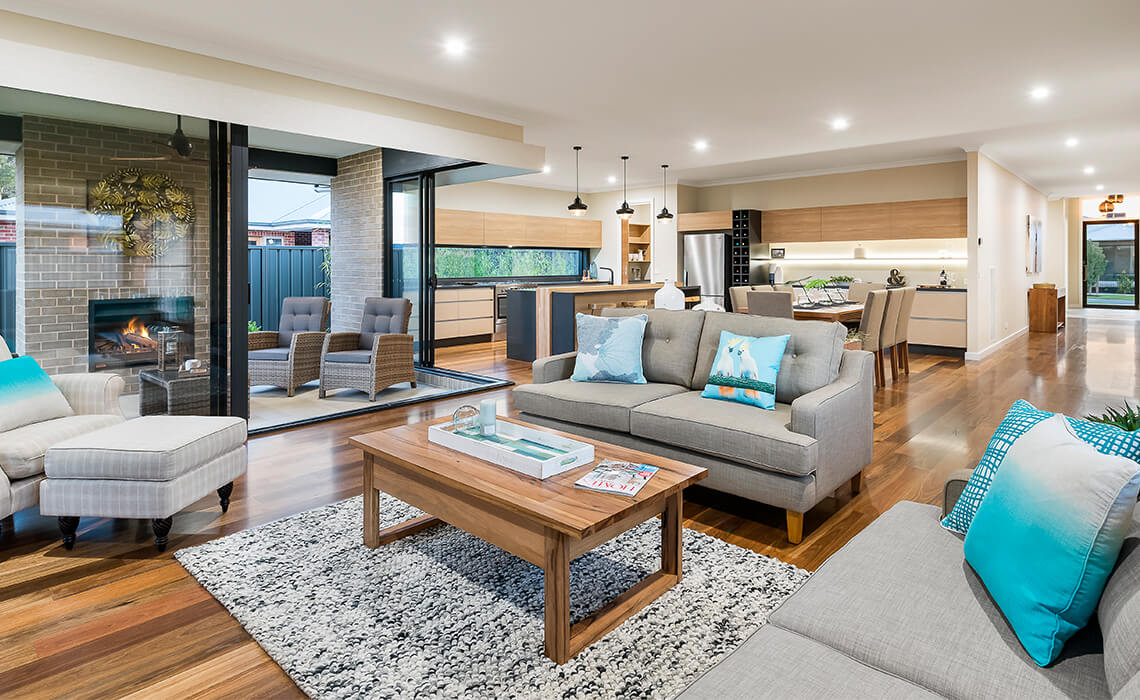 We make it easier for you
1. Reviewing your options
Start by finding out just how great your Davis Sanders home could be with an obligation-free review of your requirements, objectives and budget.
This includes a free site inspection with an appraisal for home siting, energy efficiency assessment and preliminary costing.
2. Choosing and approving your design
At Davis Sanders Homes you have the choice to either use our award-winning Design Service to create a unique Custom Design Home or select and adapt an existing plan from our Connect Family Living or Allure Collection.
Whichever option you choose, we will prepare a full set of construction drawings plus a complete specification and quote for your approval.
3. Colour consultation
Our colour consultants will help you select complementary bricks, tiles, paints and laminates so your new home reflects your taste – from the exterior architectural detail right through to the interior fittings and finishes.
4. Setting the price and timeline
Once your design is approved and we have surveyed your home site, we guarantee a fixed price and fixed timeline for the construction of your home. The price will only vary if you decide to make changes during the building process, so you know there are no nasty surprises down the track.
5. Getting your approvals
We will prepare all your contract documentation and permit applications and pay all the associated fees for required permits, insurances, engineering plans and so on. All you need to do is sign the contract.
6. Building your home
Your building supervisor will manage the whole project to bring your home in on time and on budget, keep you informed of progress and answer any questions as they arise.
7. Settling in
Our service doesn't stop the day you move in. We will carry out a 3-month maintenance check to make sure you're settling in smoothly and are totally happy with every aspect of your new home.